Jimmy Michael BSc (HONS) OSTEOPATHY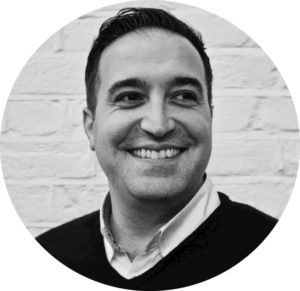 Jimmy Michael
BSC (HONS) SPORTS & EXERCISE SCIENCE
BSC (HONS) OSTEOPATHY
DIP. ADVANCED SPINAL MANIPULATION
DIP. MEDICAL ACUPUNCTURE
---
---
---
---
---
---
Jimmy hat mehr als 15 Jahre Erfahrung als Dozent in der Gesundheits- und Fitnessbranche.
Er hat zunächst einen BSc-Abschluss in Sport- und Bewegungswissenschaften erworben und außerdem das BTEC-Diplom für Sport- und Heilmassage in Großbritannien abgeschlossen.
Im Anschluss daran absolvierte Jimmy einen 5-jährigen Osteopathie Studiengang.
Mit grosser Freude gibt er das in verschiedenen Bereichen der Gesundheits- und Fitnessbranche erworbene Wissen an andere weiter.
Im Laufe der vielen Jahre in der Branche hat er die verschiedenen Fertigkeiten der manuellen Therapie entwickelt, aber gleichzeitig nie die Überzeugung verloren, dass Bewegung und die Einbeziehung der Patienten in die Übungen der Schlüssel zu erfolgreichen Ergebnissen sind.
Er ist Mitbegründer von 'OMT Training' mit dem Ziel, allen in der manuellen Therapie Zugang zu qualitativ hochwertigen Schulungen zu ermöglichen.
---
---
---
---
---
---
---
---
Jimmy has more than 15 years teaching in the health and fitness industry. I initially graduated with a BSc Sports & Exercise Science and also completed the BTEC sports and remedial massage diploma in the U.K.
Further development led me to complete a 5 year BSc Osteopathy.
I pride myself on transferring the knowledge gained from various sectors of the health and fitness industry on to others.
I have developed the different manual therapy skills over the many years within the industry but have a strong belief system that exercise and engaging patients in exercises is the core to successful outcomes.
I co-developed OMT Training to allow access to high quality training to all in the manual therapy industry. We hope that you find all of our courses interesting, informative and above all lots and fun to do. We all feel that learning has to be fun.
Rest assured, after the fun you will leave us having added a new skill that you can apply in a very safe and logical manner to all of your patients.