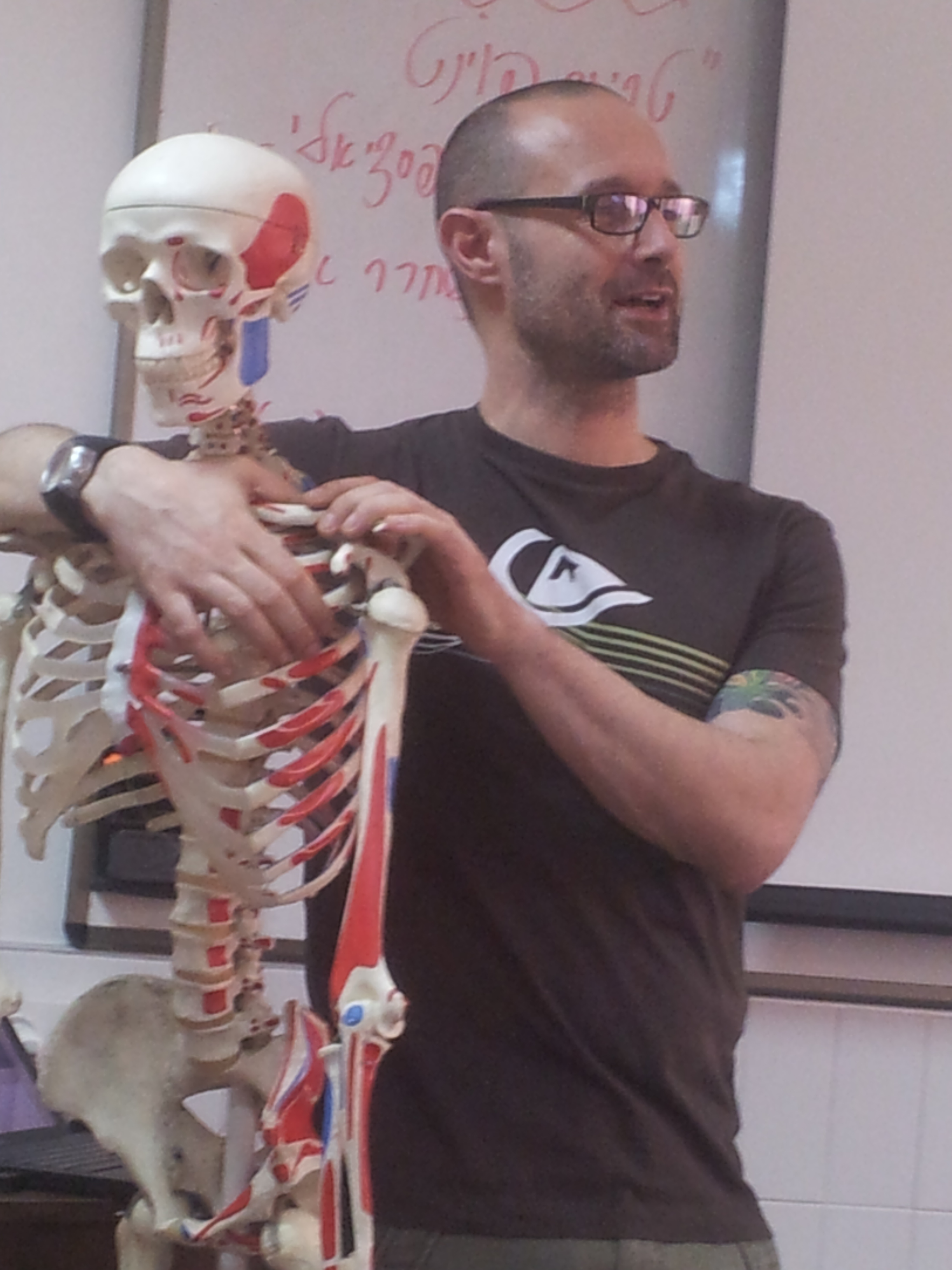 Adriano Di Giacomo PT, BSc.
Adriano Di Giacomo graduated after four years study as certified Physiotherapist BSc UAS PT in 2000in Switzerland and started his specialization in treatment of the Myofascial pain syndrome. Beside of courses in Manual Trigger Point-Techniques (Certified 'Trigger Point-Therapist DGSA®') and Dry Needling (Certified 'Dry Needling-Therapist DVS®') he did advanced training in Sports physiotherapy and rehabilitation, manual therapy (Kaltenborn and Maitland), osteopathy, neurodynamic, anatomy and dissection.
Since years Adriano is working in his own studio and takes care of professional athletes and he goes on with his advanced trainings in treatment of the Myofascial dysfunction syndrome and the rehabilitation of muscle injuries. Beside athletes, in his studio in Zurich, he treats orthopedic and rheumatologic patients as well.
Since 2007 Adriano Di Giacomo is a DGSA Dry Needling- and Trigger Point-Instructor and he teaches 'Topographical and functional anatomy on human cadavers' and 'Palpation in vivo'. In the last 10 years he earned a lot of experience in over 3000 hours of teaching in 13 different countries (Europe, Middle East and Asia) and still not tired to go on with a lot of passion.