Training for Physiotherapists
UPGRADE YOUR SKILLS With our Evidence-Based Practice courses you can improve your skills and be always updated with the latest and most sophisticated techniques
Choose the course that best meets your needs
Do you need a personalized course for your team or do you have any ideas to suggest us to organize new courses? Write us!
Physyeducation offers professional training courses dedicated to Physiotherapists, Osteopaths, rehabilitation specialists, health-rehabilitation operators and other professional figures who wish to acquire or update their skills, necessary to deepen and broaden the diagnostic and therapeutic tools on musculoskeletal disorders.
Experience since 2014 in the creation of courses for physiotherapists and other professionals
Physeducation was created with the aim of offering post graduate training, techniques, lecturers and congresses which are not yet or not currently offered in Switzerland. We pay attention to their evidence but also their practical suitability which can be directly implemented in daily business.
We are also specialized in implementing, offering or organizing individual courses according to your wishes and suggestions. If you have any ideas or wishes in this regard, please do not hesitate to contact us. We would be pleased about a cooperation.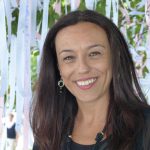 Samantha Meleca
To realize a great dream requires the ability to dream and faith in the dream. And so, after 10 years of experience in the rehabilitation training sector gained at the largest Italian provider, in 2011 I decided to move to Zurich and continue to nurture this dream with great commitment and enthusiasm. The collaboration with several International Teachers has allowed me to give Physeducation a multicultural soul in continuous expansion. My goal is to offer a varied and constantly evolving range of training, a valid offer of physiotherapy events rich in content and important tools aimed exclusively at satisfying the requests and needs of my clients, skills that they can put into practice immediately on their patients. My job allows me to travel frequently and to meet a lot of new friends with whom I share the sentence: Training is Passion! Physeducation is a dream come true!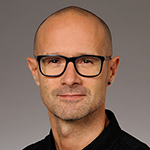 Adriano Di Giacomo PT, BSc.
For 15 years now I have been working as an instructor for Dry Needling, Manual Trigger Point Therapy and for Anatomy on human specimens. From my first day as a physiotherapist I have never lost my curiosity and passion for new techniques and fields of physiotherapy, for anatomy and the meeting new people. Through my teaching activities, especially abroad, I'm very lucky to meet many other instructors, most of whom have never taught in Switzerland before, and to learn a lot from them. The desire to share this privilege with my professional colleagues was the igniting spark for the idea to found Physeducation in 2014. The annual interest in our courses and the encouragement of participants for new lecturers fills me with great joy and shows that we have our finger firmly on the pulse with our range of Evidence-Based Practice courses.
WHAT OUR customers say about us
The organization of the courses is at the top, and you will also find yourself doing high level courses in a friendly and cordial atmosphere. Congratulations on the quality of the training offered by Physeducation!
I would like to compliment the Physeducation Team for their professionalism and expertise in physiotherapy training.
The contents treated in the courses are always of high level as well as the professionalism of the teachers.
The locations are always very comfortable and the manager Samantha is always very helpful and kind and attentive to everything.
Samantha's imprint is clear: her unquestionable professional seriousness, the quality of her training content and undoubtedly her support during the training days make all the difference. Adriano Di Giacomo, skillful teacher able to juggle between three languages, German, Italian and English, indispensable support during the lessons of general anatomy and palpatory. Congratulations to the Physeducation staff!
Physiomondo GmbH
℅ Samantha Meleca
Sonneggstrasse 39
8006 Zürich